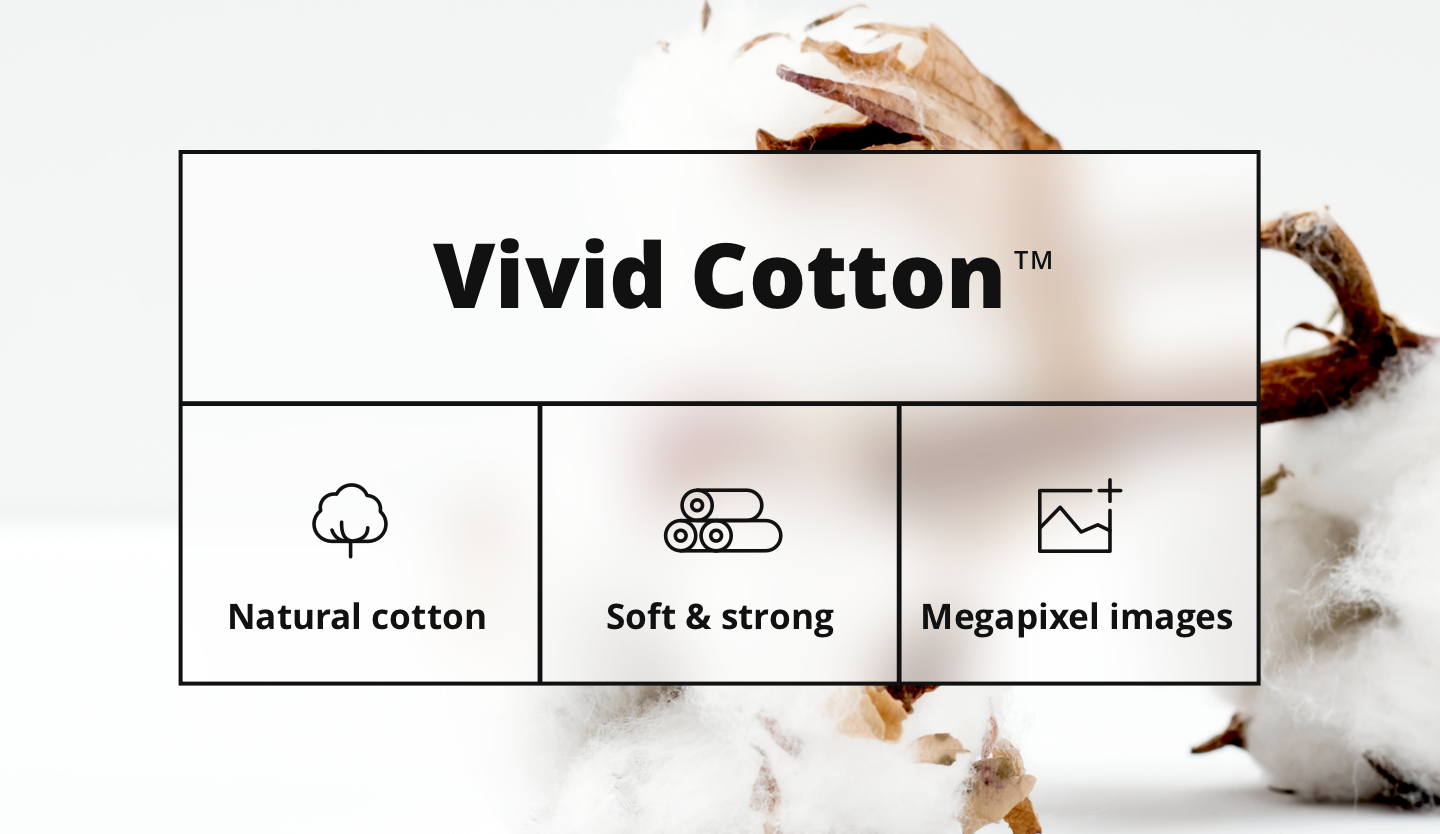 - Why we hardly ever find a comfortable garment with vibrant patterns?
- Due to technical limitations! Ordinary fabrics cannot hold such complex images, so they are forced to choose between comfortable and visual aesthetics.
Now, we have solved the problem and brought Vivid Cotton™ to you.
OUR MATERIALS
Vivid Cotton™: world's only cotton fabric, which is capable of holding vivid/mind-blowing images. 

natural cotton & special polyester

soft & strong                

designed for holding megapixel images
With our award winning technology, we are able to make Vivid Cotton™ strong enough to hold sharp megapixel images, while keeping the softness and comfortable-feel of cotton.
Sunday,Monday,Tuesday,Wednesday,Thursday,Friday,Saturday
January,February,March,April,May,June,July,August,September,October,November,December
Not enough items available. Only [max] left.